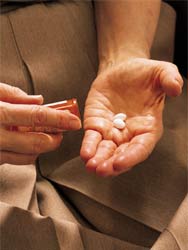 Comprehensive In-home/Facility Assessment
Elder Care Consulting assessments are conducted by the Aging Life CareTM Expert and include evaluation of the client's physical, nutritional, functional, cognitive and psycho-social needs, which also encompasses:
Assessment of the home and/or facility environment for safety and appropriate living arrangements and home care options.
Review of medication and dietary supplements.
Consultation with physicians and other healthcare providers.
Review of medical records as needed.
Consultation with families and significant others.