Senior Moments Resource and Adult Day Care Center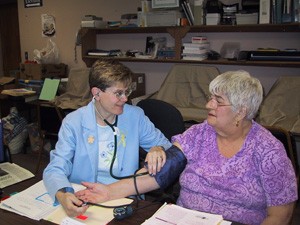 Our CT Adult day care center is located on the Vernon/ Tolland line. It is a community setting designed to look like a local club.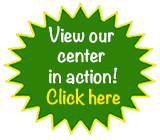 Our goals are to:
To promote a fuller life by engaging clients in activities that are enjoyable and meaningful to them.
To give respite and peace of mind to caregivers by providing a supportive environment.
To use the medical model of care to promote health and wellness.
Our Adult Day Care Services Include:
Nursing Services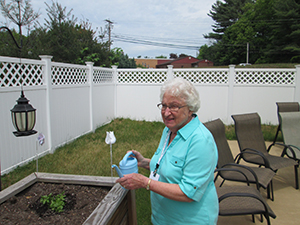 View our Senior Moments Adult Day Brochure
Memory Care
How can we help with dementia care? 
Our organizations were created over time as we saw needs develop in the community.  We have cultivated a depth of staff trained in helping along the continuum of care, from aides and Geriatric Consultants to recreation professionals and nurses.
Our Geriatric Consultants provide professional, in home, comprehensive assessment used to create an individualized plan of care.  The care plan will become a map for you and your family to follow as the disease progresses.  With our years of geriatric and dementia care experience, we understand how to assess and give guidance to caregivers without upsetting the client who is experiencing memory loss.
We also consult with families in our office. Clients with dementia may exhibit behaviors that are confusing and frustrating. Consultations allow families an opportunity to come together with a professional to voice concerns in a safe space and come to agreement over a plan.
When additional care is needed in the home, we have well-trained home health aides for errands, personal care and companionship. We offer services from 2 through 24 hours/day. Because our aides have client-specific education from our Geriatric Consultants, they have the support and education to meet the needs of clients who have cognitive loss and associated behaviors.
We believe that support across transitions of care is important for clients with memory loss.  A hospitalization can be extremely confusing and disorienting.  We can provide companions to help the client with memory loss cope in this environment.
Our Adult Day Care services help people with dementia who need assistance with planning their day.  In the day center, the world of expectation and high performance are adapted to meet the needs of the client so the client is successful. Success, in turn, generates feelings of self-worth. Activities spark interactions between the participants and help people with memory loss by stimulating immediate thoughts and memories. Talking about those memories with others who are non-judgmental helps people form relationships.
Everyone at the day center has some level of disability.  Generally speaking, those with less disability see themselves as the helpers.  We all have a human instinct to help each other. Our staff uses this "helper" role in many of our therapeutic activities. They defer to the helper under their direction to set up and run the activity to assist the other participants during the activity.
Adult day centers are part of the therapeutic treatment.  They provide stimulation and improve the quality of life for the client and also provide respite and renewal for the family.